Human resources has become one of the more important functions in any company, whether it is a small three-people organization or a large corporation with tens of thousands of employees. It handles everything that has to do with employees and their jobs – from hiring to firing, from job design to training in development and everything in between.
Throughout the years, companies have also started implementing the latest technologies in their HR processes and today we are seeing that even small-to-medium businesses are taking advantage of these technological advances to improve their HR.
One of the areas where technology can be of great help for HR is social media, as various social networks are becoming an inseparable part of people's professional lives.
Making Companies More Visible
The core role of every HR department or any HR effort is to attract as many top-notch professionals as possible to the company. Some companies are popular enough that they have no shortage of quality job applicants, but for many businesses, attracting top talent is one of the key goals. This is where social media can be of enormous help.
For example, a company that is active on Twitter, shares interesting news from the industry and produces their content will soon enough become a relatively important player on this social network, at least in certain parts of the world. With tools like TweetFavy this is even easier, but the important part is that social media can be utilized to make the company more visible to people who the company would like to see as their employees in the future.
Many companies have also started using YouTube to promote their services and products, as well as the work environment. If a job seeker has to choose between two basically same jobs, they will go for the company whose employees seem like they are having fun and enjoying working within their collective.
Finding the Right People
Thanks to social media, it has become easier than ever to find exactly the right people for any job. Perhaps the most obvious and impactful example of this is LinkedIn, a social network that has grown into a certain kind of a professional network where professionals have their personal pages and where any organization can check their references, their past employers and much more. More than any other social network, LinkedIn has become an inseparable part of HR.
Of course, LinkedIn is not the only network that HR departments and professionals can use to find the right people. Twitter and Facebook can be of huge help when evaluating a job candidate. Despite the fact that people are getting smarter these days and behaving better on social media, it is still very easy to find red flags which indicate that a certain candidate would be unsuitable for a certain position or a company in general.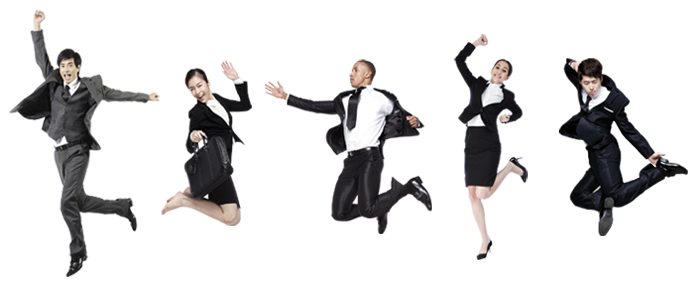 Making Sure Everyone is Fine
Once a company makes a hire, it is essential that the new employee has a positive experience during their first few weeks and this is where the onboarding aspect of HR comes into play. There are numerous HR software solutions that make onboarding a more enjoyable process, but still, ensuring that a new hire is feeling at home can be a difficult task.
Again, social media can be very helpful here, although it would require a bit of snooping around. You can find out plenty about how your new employee is feeling at his new job, even without really going into the spy mode. You might need to read between the lines, but one thing is for sure – if they hate it, they will make it obvious on social media.
The Need to Be Careful
While social media can be of help to the HR professionals working at a certain company, we simply cannot ignore the fact that social media and HR can also become a volatile mixture ready to wreak havoc on any organization.
Interacting with employees on social media can open a whole new can of legal worms, so to say, putting a company in a rather complex situation where things can go very wrong very quickly. This article from Inc. covers this topic very well.
In addition to this, the mere presence of social media can lead to problems within an organization that were simply not present before. For instance, if three out of four people in a small business are on Twitter and often interact there, it can make the fourth person feel left out, which can lead to various HR issues. This is just an example.
Closing Word
Social media can be of huge help to HR if it is used the right way. On the other hand, there is also the need to be careful when utilizing it as a way to improve the company's HR efforts. One thing is for sure, HR professionals and departments must never ignore social media.